Introduction
Home > Company > Introduction
Who we are
Acentech Corporation is a leading distribution company dealing with recycled plastic materials based in South Korea since 2003. We cooperate with reliable suppliers in Korea and connect their products with customers worldwide.
We pride ourselves in our specialized knowledge in plastic industry and outstanding customer services.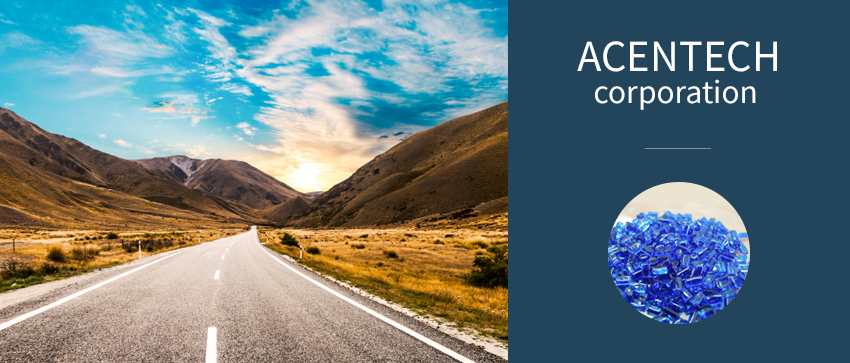 What we do
Acentech Corporation manufactures plastic resins from recyclable scraps which are directly collected from manufacturers, so we can supply recycled materials in best price & stable quality. Our core business is sales and distribution of recycled plastics, recyclable plastic & rubber scraps, electronic & semi-conductor's surplus stocks.
We are always expanding our market and improving our work process to meet the highest level of customer satisfaction.
Family Company
HUMAN&TECH CO., LTD.
Recycling company specializing Agricultural Mulching film scraps. They export film scraps after collect, wash and bale press. Pelletized resins are also available upon request.
Address: 360, Sawol-gil, Sawol-ri, Gwangseok-myeon, Nonsan-si, Chungcheongnam-do, 32919, Republic of Korea

HANKOOK TRS CO., LTD. ( http://www.hankooktrs.com )
We are proudly taking care of industrial rubber wastes from tire manufacturers in South Korea, China and Indonesia.
Address: 316-24, Namseok-ro, Seoksil-ri, Nami-myeon, Seowon-gu, Cheongju-si, Chungcheongbuk-do, Republic of Korea

MEONJEOIN HOLDINGS
Trading and Distribution Company which deals with Eco-friendly renewable energy, Daily Necessities, Investment in New Business such as IOT development as well as Raw material Trading.
Address: Rm 706, Ace Gwanggyo Tower Knowledge Industry Center, 17, Daehak 4-ro, Yeongtong-gu, Suwon-si, Gyeonggi-do, Republic of Korea